According to a report from CISCO , By 2019, 80% of the World's Internet Traffic Will Be Video.
So, if videos are going to swamp the internet, then Facebook surely wants to be the reason behind it.
From the last few years Facebook is trying everything possible to engage people around videos on their platform.
And of course competing with Youtube, right?
They started by adding a simple upload video option so that people can share more than just images on Facebook.
Then they made the videos auto play to get instant users attention to the content and gain more engagement.
After that they introduced Facebook profile videos  to get rid of boring old static profile image.
and now they took a big step forward and introduced Facebook Cover Videos.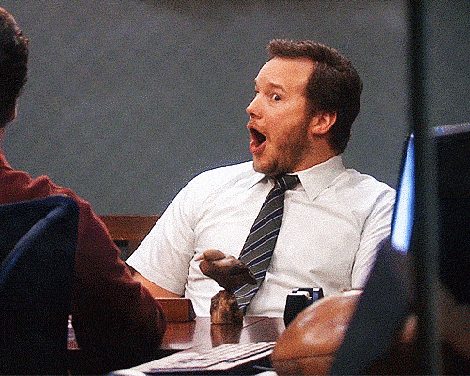 Yes you heard it right !!
Facebook introduced or I should rather say testing 'Facebook cover videos', where a user can add a video as a cover photo on a business page.
Now instead of a static image you can upload a video to make a catchy Facebook cover.
Isn't that cooool !!!
Well, unfortunately the feature is not yet available to every Facebook page.
Looks like they are testing it with only some of the Facebook pages right now.
I saw Netflix original show Narcos added a Facebook cover video on April 19th 2017. I think they are the first one to do that.
They added a 6 sec looping video. I tried to search the internet for whats going on with their cover image but nothing found.
Then on May 9th 2017 Mercedes Benz added an amazing Facebook cover video.
So, surely there is some kind of test going on with the Facebook cover video.
And as usual there was no official announcement from Facebook. I think that's because they are still testing it and its not available for everyone as of now,
hmm.. may be.
Recently according to some online social media news blogs, this is what Facebook has informed them(not publicly).
"We recently started testing the ability on desktop to upload a video as the Page cover. Once a cover video has been created, video will render when people visit the Page.
By making cover video available, we want to help you create engaging interactions and drive more rich experience for your audience by letting you spotlight your creative content in one of the most prominent spaces: your Page cover.
The feature is still in early testing, but we expect it to roll out more widely soon."
But I am still not sure which media company actually got this news first.
But there is not doubt that Facebook Cover Videos are happening and I am so luck that one of my Facebook Business pages also got included in this test.
Yesss!!
This is what I saw today on one of my Facebook page.
So now I can test it on my own Facebook page as well.
How to add Facebook Cover Video?
So now we know its happening, lets see how to do it.
Facebook cover video need to be a 20-90 seconds long and at least 820X312 px  which is almost the same dimensions as of Facebook cover photo.
When you upload a cover video you need to make sure that all your important text and other stuff should come in the middle or at-least in the frame of 820X312 px.
Once you upload a video it will start playing in loop and there will be a mute / unmute button at the bottom right corner.
So I made a quick video and uploaded as Facebook Cover video, just like we upload any cover photo.
This is surely an attention grabber.
Conclusion
I hope this feature will be soon available to all, so that we can explore more about it. Right now It not clear that if it is for Facebook business pages only or for personal profiles as well.
So expecting more updates about it very soon from Facebook.
If you got this feature on your Facebook page as well, do let me know in the comments below. I would love to see your creation on your Facebook cover.
Make sure you share this with your friends and spread the news.